bunt
Mac/iPhone Developers' Color Tool
Copyright © 2009 Weizhong Yang (a.k.a zonble, http://zonble.net). All Rights Reserved.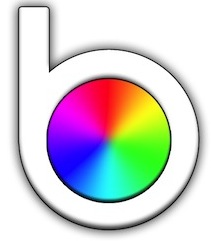 What is Bunt?
The name of Bunt came from a german word which means colorful, and it is an easy-to-use Mac application for Mac/iPhone developers who need to work with colors. After picking a color from the system color picker, it generates source code for you. Bunt supports-
NSColor - for the Cocoa framework.
UIcolor - for the UIKit framework.
ColorRef - for Quartz 2D drawing
OpenGL - it supports glColor3f(), glColor3fv(), glColor4f() and glColor4fv() functions.
Requirement
Bunt requires
An Intel or PPC Macintosh.
Mac OS X 10.4 or higher versions.
Download
You can download this project in either zip or tar formats.
You can also clone the project with Git by running:
$ git clone git://github.com/zonble/bunt
Feedback/Contact
Any suggestion or advice is welcome. Please mail to service {at} zonble {dot} net